April is National Poetry month, and I'm writing a lot! I'll post new poems in progress on my Writing page, so click over and check out the new work.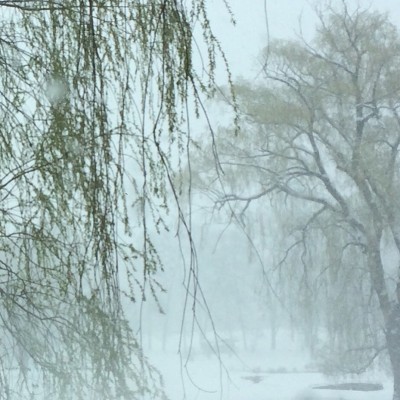 On the country golf course
a softness of greening willows
fades into mist falling from mountain
sky, a reverie, this spring snow gathering—
such an extraordinary Monday.
Sharon Rousseau. 2016