This spring when peonies bloomed, I began a series of photographs, From My Garden, inspired by the delicacy and translucence of the flowers. Spending part-time in the country is something I adore, but I'm no gardener. Somehow, though, the most exquisite peonies grow by my door, and several more small gardens, planted with my lack of expertise in mind, thrive around patios during the summer. With the flower series, I wanted to push the petals almost to abstraction, intimating brush strokes. Throughout the summer, I worked printing the photographs, hoping to create the effect of painting with petals. It's been a wonderful process. Custom prints are available now in 11 by 11 format. If interested, inquire through the contact form on this site.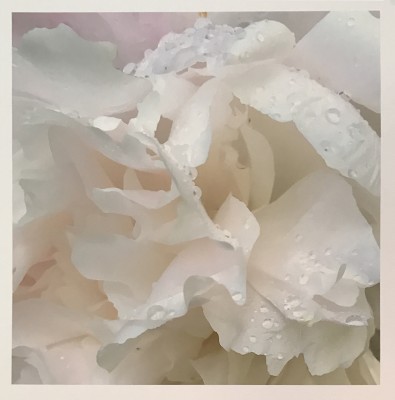 Woodstock Peony. Photo of Custom Print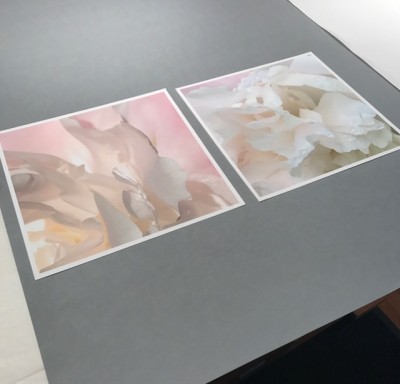 Artist's Proofs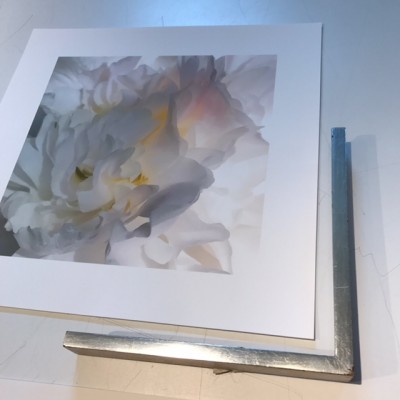 Fun With Framing Ideas at Woodstock Framing Gallery.
Silver is fabulous.