As well as teaching a workshop, The Haiku Moment, at the Woodstock Bookfest, I'm so happy to be one of two contributing artists this year. Woodstock is a town of the arts, and the Bookfest brings readers and writers together in a landscape resplendent with both natural beauty and artists responding to and representing the natural world in their work. Woodstock Bookfest's raffles offer local art to benefit the Fest.
My photograph Woodstock Peony #3 will be awarded to the winner of a raffle to benefit the auction. Last spring, I photographed live flowers in the garden, trying to create images that held that held both flower and poem. Prints from the Woodstock Peony series are available through my contact form on this site. The wonderful artist, Kate McGloughlin, has contributed a monotype, Ashokan Cloudburst, IV. Info for both raffles in link below.
Woodstock Bookfest Raffles: McGloughlin and Rousseau.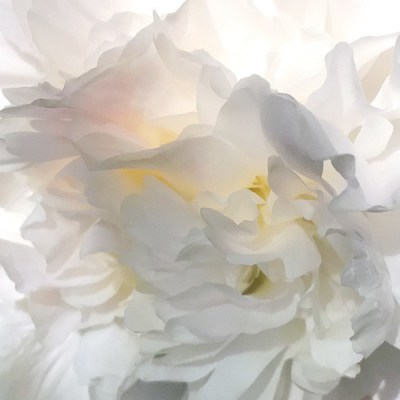 Instead of weeding
I held living stems to light—
searching for poems.
Woodstock Peony #3
Sharon Rousseau